Would you like to know more about wood?
Several of our products are designed and created out of wood in their final presentation, so this week on our blog we thought we'd dive into the different types of wood we use, and why.
Cedar wood: there are several different types of cedars that grow all over the world. Used often in outdoor things such as fences, furniture and bird houses, it is a wood that is resitant to rotting and hence its popularity. It also keeps bugs away due to its inherent natural chemical properties and hence can be included in places where protection from bug damage is desired. It is a strong wood that often presents to be yellowish or reddish in color.
Tiger wood: considered more to be of an exotic wood type, this durable wood is more dramatic than most found in the products we use. Stemming from tropical evergreen trees found in tree species in Africa or Brazil, tigerwood presents itself with deeper reddish or orange colors with dark veiny stripes. It is also naturally resitant to rotting or decay as it won't attract fungus or mold growth.
Wenge: known characteristically as a dark colored wood of rich browns or copper tones, this type of wood stems from different forests of Africa. It is dense, with medium texture and is the wood that come from a legume tree called Millettia Laurentii. It is a durable wood and hence why it is popular in flooring and furniture.
Ziricote: native to South America, this wood presents itself with irregular dark brown or black streaking and has historically been used as a decorative wood and in furniture. It is easy to use with machine and hand tools and is naturally rot resistant and is especially known to be good for smaller specialty wood items.
Ash: another highly resistant wood, ash is a wood that is often used in furniture and decorative objects as well as tools and in sport handles. It gives off warmth in its appearance, and the trees from which this lumber comes from can live up to 400 years. Ash trees are native to Europe, Asia, and Africa, and this tree has been used for many years due to its ability to absorb shock without splintering.
Walnut: a strong highly dense wood, perfect for making furniture because of its ability to be carved well and easily, walnut is another favorite type of lumber to use in wood working. It ranges in its color presentation from pale yellow or white to even a dark chocolate brown tone. Some walnut trees are native to North America, making it less exotic for our purposes, but at the same time, more affordable.
We buy our wood locally and our preferred lumber suppliers are Black Forest and Windsor Plywood. Take a look at their sites and see what they're all about!
Yours in Passion, Vision, and Creation,
Isabelle
---
Also in Lathering Words
It's getting close to that time of year where we make a personal report card about ourselves. We take inventory of things we want to improve, do, or not do.
New Years Resolutions. Have you thought of yours yet?
It's Christmas and you want to be merry with a few drinks.
We get it!
Here are some suggestions on what you can do to help your skin get through the holidays.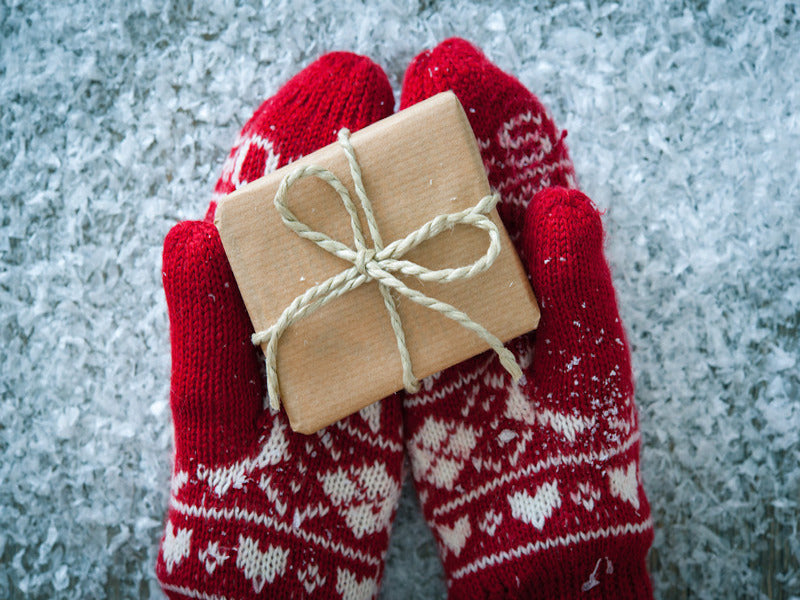 Who is that one person who is hard to shop for?
Among our extensive line of products you will find items to please truly anyone. If you're looking for large presents or for stocking stuffers, we got you covered with our list of items