Safety Razor Blades and Soaps
Safety razor blades
Alright gentlemen, listen up.
Drug store aisles are lined with many different commercial razors promising to give you the closest shave ever, but have you ever tried shaving with safety razors? We assure you, the quality of your shave will never be better.
These types of razors are better for your skin as they are less irritating and they have the ability to shave closer than other razors. They come with a variety of heads to offer a different shaving experience.
An open comb head can cut through a full beard easily, a slant head gives you a very aggressive cut and a closed comb is mild and not aggressive, hence they're the perfect razor to start with.
To get the best shave, it's highly recommended you later your skin with a good brush and shaving soap or shaving cream. Click on our website here to see the different shaving soaps we offer. We create different profiles, all infused with essential oils for essence and oils such as Babassu, Coconut, Castor, Cocoa Butter and Soy Wax. From our soaps you will experience a rich, creamy lather and then our razors do the rest. Choose amongst five different soaps, different blades and razors that we make ourselves.
We're all over the place for the next few weeks at several different Christmas markets. Come out and smell our stuff and fill his stockings with shaving goodies.
Yours in Passion, Vision, Creation.
Isabelle.
---
Also in Lathering Words
It's getting close to that time of year where we make a personal report card about ourselves. We take inventory of things we want to improve, do, or not do.
New Years Resolutions. Have you thought of yours yet?
It's Christmas and you want to be merry with a few drinks.
We get it!
Here are some suggestions on what you can do to help your skin get through the holidays.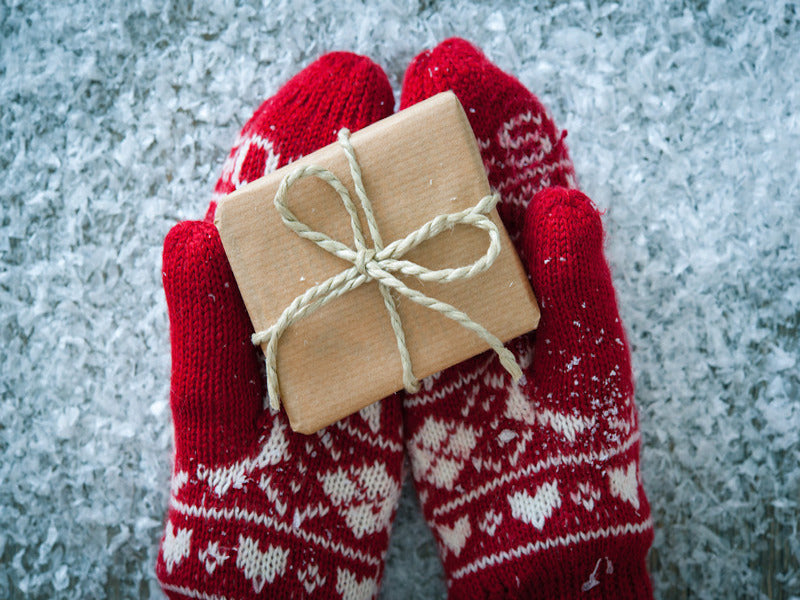 Who is that one person who is hard to shop for?
Among our extensive line of products you will find items to please truly anyone. If you're looking for large presents or for stocking stuffers, we got you covered with our list of items